Working in a new environment, managing people from different cultures, being successful in a different culture requires information, preparation and training.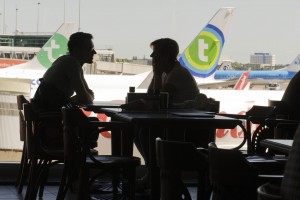 Working with partners from different countries and cultural backgrounds is always a challenge, but it is also an opportunity to grow and to meet new ideas that might change one's own approach to business or life.
THE TEAM supports you in two ways:
Training for Multi – Cultural Teams
We'll explore together the basics of cultural awareness, look at possibilities to evaluate cultures and at models to understand different behaviours.
In a second step we analyse the cultural backgrounds of the participants, looking at constants of daily life and business culture.
Finally we role plays to investigate possibilities of efficient cooperation.
Each seminar is different, each will be individually designed.
Cultural Awareness Training ( CAT )
CAT you may book as individual training or in a group. After having reviewed cultural constants in several models of cultural awareness we look at the individual target country or region.
This training is ideal to prepare your stay in Germany or to help you preparing for a stay in another country. We look at all aspects of life and business, at historical facts that influence the daily life as well as at basics of verbal and non-verbal communication.
CAT is individually arrange, so please contact us for an introductory meeting. We'll be delighted to help you explore a new culture – and of course new business opportunities.